Week 16 Survivor Pick Strategy & Advice (2022)
Week 16 for 2022 NFL survivor pools brings us to Christmas week and some sweating to go along with the cold weather.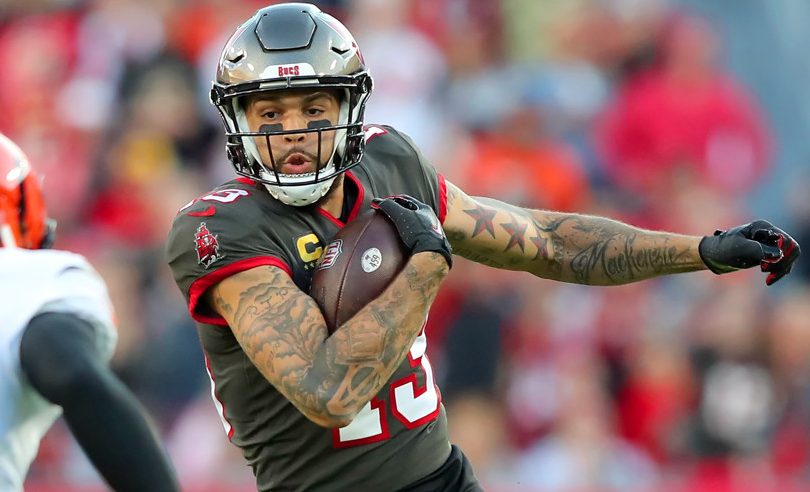 The Bucs need a win over Arizona in Week 16 (Cliff Welch/Icon Sportswire)
Week 16 looks like a cold one, but lots of remaining entries will be sweating the holiday week.
In these weekly columns, we explore strategies to maximize your edge in NFL survivor pools, also known as knockout pools or eliminator pools. We also provide some of the rationale behind picks potentially recommended by our product.
A programming note as we head toward Christmas Day on Sunday. With the majority of games taking place on Saturday, we will post our normal Sunday summaries of survivor pick recommendations on Friday afternoon. We will only update during the holiday weekend if there is important news that impacts a key pick.
Here's what's available now:
---
Friday 12/23
Week 16 Friday Afternoon Pick Rates and Recommendations
This will serve as our typical Sunday morning update, since most of the games are on Saturday. Here's where our pick recommendations are going as of 4:00 p.m. ET on Friday afternoon.
The last five columns in the table show how our recommended picks vary by subscriber pool format/rules. The table shows every team with at least 1% public popularity and/or is drawing more than 0.1% of PoolGenius recommendations.